This is a free service to help connect racers with accommodations in Crowsnest Pass for Sinister 7 Ultra race weekend. This in not a complete list so you can also check with other resources, such as AirBnB. For people wanting to add an listing, use the links below.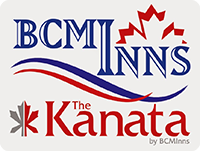 The Kanata Hotel and BCMInns are the official accommodation providers of Sinister 7 Ultra. Best Canadian Motor Inns and Kanata are 100% Canadian owned, and have facilities in nine communities across Alberta.
Camping
RV and Tent Camping in the non-profit, temporary campground located in Blairmore must be reserved online. Check your reservation here.
Other Accommodation Ideas
The following is a list of hotels, B+Bs, home billets, campgrounds, and alternate accommodations. Please note that all entries are added by people not affiliated with our race and we cannot vouch for any listings. If you see a listing that you think should be removed due to improper content, please contact us.
---
Bed + Breakfast
Hotels and Motels
Cabins and Guest Ranches
Home Billeting
Camping
Other