About Sinister Sports
Sinister Sports (formerly Full Moon Adventure Company) began in 1999 with the goal of creating the toughest, most exciting endurance events in Canada. The directors have changed over the years and so has the format of our events. Originally FMAC hosted multisport adventure races, like the 36-hour Full Moon in June, but later branched into duathlons, and eventually turned its focus to ultramarathons. The Sinister 7 Ultra began in 2008 with just 160 runners. Now we fill cap at 1,600 racers and the event fills up in seconds. We always work hard to bring your the best events posible.
Also check out our second event, the 54km/108km Black Spur Ultra. In late 2017, Sinister Sports also took over ownership and management of the Canadian Death Race.
Awards We've Received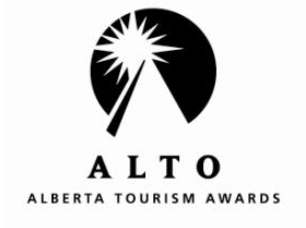 In 2013 the Sinister 7 Ultra won the Travel Alberta Alto Award for Sustainable Tourism. Sinister 7 Ultra was selected by the Alto judges due to our commitment to reducing waste, our cultural sensitivity, and our support of the community. Sinister Sports directors regularly volunteer in the community and assist with trail maintenance. We also make several donations to different non-profits to support a variety of different initiatives throughout the year. We are proud of our Alberta and Rocky Mountain heritage.

From 2009 to 2015 the Sinister 7 Ultra won Get out There Magazine's Readers' Choice Award for Best Ultra in Western Canada. We've worked hard to keep that title.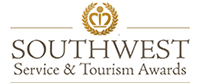 Most recently the Sinister 7 Ultra was honored as Event of the Year at the Southwest Alberta Service & Tourism Awards. The judges presented the award stating that the event brings in over 1,400 athletes, and that the race has become a "bucket list" event with a strong international following.