We had a technical issue between 10pm May 31 and 9am June 6!
If you signed up to volunteer during that period, the form did not record your entry. Sorry if that happened to you! Please contact us or use the form to resubmit your information. Thanks for volunteering.
The Sinister 7 Ultra is nothing without the help of volunteers. Whether you want a remote Checkpoint or a Transition Area where you can drive in and camp with the family, we have a job for you! We attract a lot of fun volunteers and this is also a great opportunity to meet new people.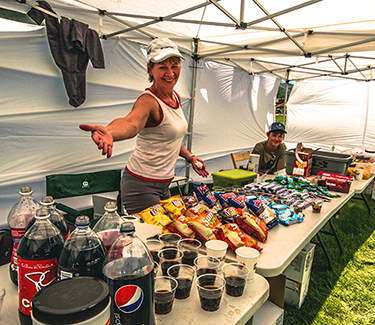 All volunteers get a race T-shirt, a meal with the racers at the awards ceremony, draw prize opportunities and more. Most importantly, you get to experience a fantastic event and cheer racers on as they push themselves to the limit. If you have questions, do not hesitate to contact us: .

Be sure to have a look at the Volunteer Overview documents we have created:
– What to Expect – Volunteer Overview
– Volunteer Schedule
– Volunteer Documents
– Find Your Location (if you already signed up)