WELCOME FROM THE RACE DIRECTOR
Thanks for signing up for the Canadian Death Race. The race has been challenging runners since 2000, and we are so excited to continue this legacy. The Canadian Death Race combines some of the best trails in the area with viewpoints and scenery that only a few people ever get to enjoy. Both solo and relay runners alike will find this race a daunting challenge.
We hope this package will cover all of the information you need to know and more. It was written with the über-planner in mind, so we hope it covers all of the details. We want to provide an amazing experience from start to finish. We're racers too and know it can be frustrating if something seems to be missing or vague. Contact us at any time and we will be happy to answer your questions or clarify race details for you.
Thank you again for signing up and we look forward to seeing you at the race.
Brian Gallant
Race Director
Email: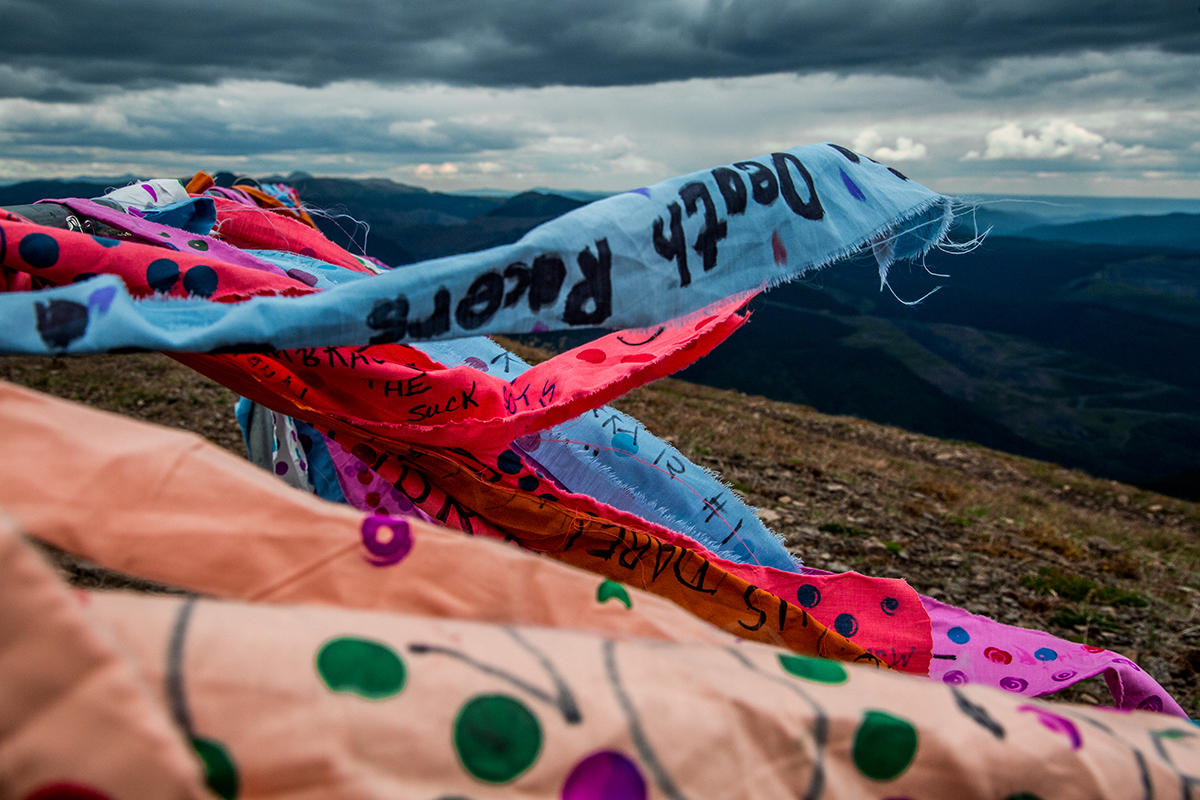 Photo by Raven Eye Photography
WHAT'S NEW
The following changes to the course and race format all come from racer requests and our own logistical concerns. Everything is detailed elsewhere in the document but here is an overview.
CP214 has moved to it's previous location. The trail to CP214 was remediated during logging clean-up. So we are going to use the old CP219 location. That location had been closed as the road had fallen into disrepair, but it has improved since 2019, which was the last time we used that site.

DIRECTIONS TO THE RACE
Air Travel
The nearest commercial airport (Domestic): Grande Prairie (YQU) + 2 hours drive. International Airports: Edmonton (YEG) + 5 hours drive, Calgary (YCG) + 8 hours drive. These airports offer daily flights to regional destinations on WestJet and Air Canada. Carpooling is encouraged. Check out our Facebook page for Racers coming to train in the weekends leading up to the race.
Driving Directions
Grande Cache is located 142km North of Hinton, and 184km South of Grande Prairie on the Bighorn Highway 40. Grande Cache is nestled on top of a 4,200ft plateau and is surrounded by 6000ft to 7000ft mountains on all sides. The scenery is as impressive as the challenge that lies ahead.
From Edmonton: Take Highway 16 west toward Jasper. After Hinton turn North up Highway 40 to Grande Cache. This takes about 5 hours by car.
From Calgary: (The Scenic Route) Highly recommended, especially if this is your first time to the region. From Calgary drive up the Jasper/Banff Ice Fields Parkway, an absolutely breathtaking trip through the Rockies with spectacular glaciers, waterfalls and rocky mountain towns (including Canmore, Banff, Lake Louise, and Jasper). Trip time about 7 hours. For a shorter trip, go via Highway 22 or 2.

HOST SITE INFORMATION
Race Package Pick-Up
Race package pick-up and sign in will be held at Grande Cache Recreation Centre from 12:00pm to 8:00pm on Friday. Solos will also check in drop-bags, if necessary, at this time. If you are unable to attend on Friday night, we do not check in racers on Saturday morning.
The race will start and finish in Central Park, just to the west of the recreation centre.
The post-race awards will be held in the recreation centre. (Pending Covid restrictions)
Post-Race Awards Ceremony
Celebrate or commiserate with your fellow Death Racers at the post-race brunch and awards. Everyone is welcome, whether or not you finish the race, so please do stay and share your experiences. We will also honour racers for achievements such as First Blood, the Trevor Nickel Spirit Award, and more. Stick around – who knows what you may qualify for.

RACE WEEKEND AGENDA
Date/Start Time:
August 3-4, 2024
Friday

1:00pm-8:00pm – Racer Check In & Package Pickup (Arena, Rec Centre)
7:00pm – Volunteer Meeting (Curling Rink, Rec Centre)
8:00pm – Racer Meeting (Main Stage, Central Park)

Saturday

8:00am – Race Start (Central Park)
5:30pm – Near Death Marathon Cutoff

Sunday

8:00am – Race Ends
10:00am – Post-race breakfast (Arena, Rec Centre)
10:30am – Awards (Arena, Rec Centre)
1:00pm-1:45pm – Kids Race LATE Check In
2:00pm – Kids Race Begins (Central Park)
Host Site:
Community Recreation Centre / Central Park
Grande Cache, AB
Distance:
42km Half Death Marathon, 125km Ultra & Relay
Elev. Gain/Loss:
2,132m/6995' (Marathon) | 5,181m/17,000' (Ultra)
Duration:
Marathon - 9.5 hours
Ultra - 24 hours
Registration Cap:
1,000 racers*
Solo = 350 spots reserved until March 15 with up to the maximum on the first day of registration
Near Death Marathon = 200 spots maximum
Relay registrations will make up the balance of registrations
*Note that we reserve the right to raise or lower the registration cap without notice.
Registration Opens:
Solos – October 10, 12:00hrs (MST)
Teams – October 10, 12:00hrs (MST)
Registration Deadline:
July 18, 23:59hrs (MST) or when full
Support Crew:
A support crew (someone to move your gear and food) is not required but recommended for solo runners.
Aid Stations (CPs):
CPs are located throughout each stage of the race.
All stages will have at least one CP but supplies vary
Runners are not allowed to cache gear at CPs (picking up or dropping off) but they are encouraged to leave garbage here
Most CPs are staffed –  some have snack food and drinking water available
Support crews and relay teams are not permitted to meet their runners at CPs
Drop Bags:
Solo competitors may leave a drop bag for each TA and CP423. One bag is required per TA as they are not moved during the race. Drop bags MUST be submitted at check in on Friday before the race.
Categories:
Female Solo – Ultra
Female Junior – Ultra
Female Masters – Ultra
Male Solo – Ultra
Male Junior – Ultra
Male Masters – Ultra
Female – Marathon
Female Junior – Marathon
Female Masters – Marathon
Male – Marathon
Male Junior – Marathon
Male Masters – Marathon
Co-ed Team
Female Team
Male Team

RACE RULES
Recommended Gear
We strongly recommend that racers carry the following gear. You may elect to carry additional gear, like bear spray, at your discretion.
Headlamp w/ new batteries (carried after 6:00pm)
Full water bottle or hydration pack
Wind/water resistant jacket
Toque or warm hat
Sun hat
Sunglasses
Clear eye protection (on Leg 5 due to dense forest)
Whistle
Space blanket
Bear spray or bear banger (IF you know how to use it)
Timing Chip (mandatory - assigned at registration)
Race Number (mandatory - assigned at registration)
Death Race Coin (mandatory - assigned at registration)
If you do not wear your timing chip or bib number and carry the Death Race Coin, as per the race rules, you are not considered a competitor in the event.
Additional Gear
While the list above is suggested gear, please consider bringing extra kit that will help you in case of foul weather or crushing heat. These items can be stored in your support vehicle for easy access. Also see the Support Crew Information other ideas.
Restricted / Prohibited Items
Headphones: See Rule #24
Performance-Enhancing Drugs: See Rule #25
Dogs: Competitors are not allowed to bring dogs onto the course.
Race Rules
Updated April 30, 2019
New! See our new Gender Category Policy.
Racers are required to sign a waiver provided by Sinister Sports prior to commencing the race. You are not considered a participant without a signed waiver.
Racers are responsible for their own medical coverage and all costs incurred by any form of treatment or hospitalization if they are injured during the race.
The race officially begins at 08:00hrs on race day.
Near Death Marathon racers have 9.5 hours to complete the race.
Ultramarathon racers, including teams, have 24 hours to complete the race.
Cut-off times are as follows:
Start Leg 2 – 12:00pm Saturday
Finish (Marathon) – 5:30pm Saturday
Start Leg 3 – 5:00pm Saturday
CP-316 – 6:45pm Saturday
Start Leg 4 – 7:45pm Saturday
Hamell Escape
Start Leg 5 – 4:45am Sunday
Last Boat – 6:30am
Finish (Ultra) – 8:00am Sunday
Competitors cannot change categories or distances once the race has commenced.
The only means of travel allowed for racers on the course is self-powered on foot (running, walking, crawling); if you accept or partake in any other means of travel, you will be disqualified.
Pacers are not allowed; registered runners can run together on their specific leg of the race (eg: a relay runner who competed on Leg 1 cannot go back onto the course to pace someone on Leg 5).
The timing chip provided at registration must be returned at the end of the race. Not doing so will result in a $60 charge with no exceptions.
Race numbers must be visible and worn on the front of your body.
Racers must have their assigned race number, timing chip, Death Race Coin, and ID bracelet on their person at all times during the race.
All racers must show their Death Race coin at the relay exchange zones, and the summit of each mountain if requested by race marshals. In Greek mythology, Charon is the ferryman of Hades who carries souls of the newly deceased across the river Styx (that divides the world of the living from the world of the dead). A coin is used to pay Charon for passage. This coin must be carried at all times by soloists and the runner for each leg and given to the grim reaper at the river for access to the boat. Runners who lose their coin will not be permitted access to the boat resulting in a DNF.
All runners must check in at all Checkpoints and Transition Areas. Your number and time will be recorded before you continue on the course.
The course is marked and runners must adhere to the designated route; any deviance or short cuts will result in disqualification.
During the highway sections, racers are not permitted to run on the pavement of the Highway and must stay in the ditch, following the quad track. Racers may only cross the highway at designated marshaled locations when safe to do so. Watch for traffic as the highway is not closed.
Upon reaching the summit of Hamell racers must check in at the Forestry cabin with race volunteers. The racer will then be instructed to run along the spine of Hamell and retrieve a summit flag at the cliff bluffs above Hell's Canyon. The racer then must return to the Forestry cabin with the summit flag as proof of having attained the turnaround point. Details to follow on race day at the race briefing Friday night.
You may not loiter at the Hamell Forestry cabin for any reason other than to check-in with race marshals and to turn in your summit flag. Seeking the shelter of the cabin for any period of time will disqualify a racer. The Hamell Hut is intended as an emergency shelter only for rescue purposes.
ABSOLUTELY NO PARKING ON THE HIGHWAY. Vehicles will be towed and/or fined by RCMP that will be strictly enforcing this rule. Race Parking Pass is required for entry to transition areas and strictly enforced. Obey all parking rules and Parking Marshals.
If any act of nature and/or uncontrollable act takes place that inhibits your progress on the course (e.g. train crossing, rockslide) no time credit will be given; these factors are a part of the race.
Racers are allowed assistance (i.e. support crew, volunteer, race marshal or bystander) only at designated Transition Areas (TAs). This assistance can in no way help you in covering mileage on the course or give you required items after the race start. Accepting assistance outside a TA from anyone besides a registered racer or medic will result in disqualification. You can receive assistance from registered runners or appointed race medics anywhere on the course, even outside of designated transition areas, providing that the assistance is not in the form of transportation.
Racers are not allowed to cache food or gear along the course except at the designated Transition Area.
Littering on the course is unacceptable and will result in immediate disqualification.
Headphones must be removed in a Checkpoint or Transition Area. Not doing so may result in disqualification at the discretion of the Race Director. If used on course, only one earbud should be worn and the volume kept at an acceptable level so that you can hear your surroundings without disturbing other competitors.
Any racer found using, or supplying performance-enhancing drugs to other racers, will be disqualified and permanently barred from all Sinister Sports races. See http://list.wada-ama.org/ for banned substances.
Any competitor that drops out of the race must notify the nearest race marshal or director at the earliest opportunity. Do not drop out of the race without telling race officials as this will result in a costly search and you will be billed.
Age Limits:
There is no specified age limit for runners. Parents and guardians of a minor are advised to check the course description and determine the best options for the participant.
For competitors under the age of 18, we must receive consent by way of a waiver signed by the competitors parent or guardian. This is required and no exceptions will be made.
If emergency evacuation is required, the cost will be the responsibility of the individual in need of assistance. This includes the cost of airlifting and helicopter or ground search if required.
Medical staff and/or Race Directors may remove any racer from the race course if they feel it is unsafe for the racer to proceed (e.g. natural hazards, hypothermia, dehydration, frostbite, debilitating injury).
Unsportsmanlike conduct will not be tolerated and may result in disqualification at the discretion of the Race Director.
Any disputes with the race course, race results, course management, or the actions of other racers must be submitted to the Race Director, in writing, within 30 minutes of the end of the race. If not received within this time, complaints will not be considered.
The Race Director will determine if there has been a violation of these rules and will be the final authority in assigning penalties.

RACE INFORMATION
Be prepared for the Canadian Death Race. You are the best person to help get yourself through the course and out of any trouble you encounter. During the race, you will be in some very isolated areas and may not have immediate access to facilities, or assistance of any sort. If you are running solo and cannot complete the 125km course in the less than 13 hours, you will be running in the dark. The Canadian Death Race is as mentally demanding as it is physically grueling. We cannot stress enough that you will need to be self-sufficient when you are out there and the help you receive on course is very limited.
Please note that any course descriptions in this document are subject to change due to environmental factors, weather, and wildlife activity. We will do our best to update you if changes arise prior to the race but we will confirm all of the details at the pre-race meeting.
Safety
You will be running in remote wilderness, and the chance of injury is very real so prepare to be self-sufficient. We hire top-notch medical staff but they cannot be everywhere at once. If you are injured out on the course, be ready to hunker down for a few hours until a course sweeper or medic comes by. If you are injured but able to move, try and make it to the nearest Transition or Checkpoint. If not, try and send word with another racer or use a cell phone. Race marshals will be sweeping the course one to two hours after all runners have started the leg. Please take the time to read the Emergency Protocol document on our website.
There are definitely bears and cougars in the area. If there is reported activity around the course prior to, or during the race, we may modify the course. We cannot predict random animal activity so stay alert. Take note of the information pamphlets, which will be available at registration, on what to do if you come across a bear or cougar on the trail.
If you drop out of the race, it is essential that you contact the race HQ. If you do not, we will assume you are lost or injured and we will be out looking for you. If we mobilize a search party, you will be charged for any search and rescue fees that are incurred as this takes up valuable resources. Please just take a few minutes to check in. Even if you do drop out, we want you to join us at the awards lunch so you can share your stories and join in the camaraderie.
Medical and Health Concerns
If you have a medical condition or take medications that may affect your race in any way, you should consult your doctor before competing. We will have medical staff on site to help with first aid, search and rescue, and emergency transport only. They will not assess if you are capable to run. If you do have a condition that our medics need to know about, please fill out the Medical Form on our website. This is confidential and only used by our medics in case of emergency.
Cut-off and Start Times
125k runners have 24 hours to complete the course. Near Death Marathon runners have 9.5 hours. After that, you will not be able to continue the race. Each leg also has a cut-off time defined in the Race Rules; you must keep up with these times or you will not be able to finish in the allotted time. In addition, you must also start each leg by a specified time or you will not be allowed to continue.
Please see the Race Rules for full details.
Race Start and Finish
The start and finish area is located in Central Park, just west of the Grande Cache recreation centre. Parking is located at the south side of the centre, as well as on the street.
Transition Area
Between each stage of the race is a Transition Area (TA) located next to the start/finish area. At the TA you will be able to access supplies, meet your support crew or relay runner and take a break in relative comfort. The TA will also have some basic facilities such as washrooms, snacks, water, and shelters.
When you finish a leg, you will pass through a chute which will allow you to check in, get your time, and continue on to the next leg. This is also where relay runners will tag off. These chutes are extremely visible and will have large signs stating the end of the leg and where to go for the start of the next leg. Race crew and volunteers will be waiting at the chutes to assist you if required. It is critical that you follow instructions in order to avoid confusion. We know you will be tired and probably delirious, but please be aware of the signs.
Drop Bags
All solos are allowed to have a drop bag at each TA and CP423. If you are running the relay, you are still allowed to have drop bags, but please try to have any necessary gear with your teammates.
We will provide labels for your bags at racer check-in with a different colour for each TA. Drop bags will only be accepted at check-in on the Friday before the race. Bags will be placed in a line at the TA so make your gear noticeable. Use a weatherproof bag or bin, as we may not be able to shelter this gear. If you feel you can get by without support or drop bags, this is perfectly acceptable.
Transition Information for Relay Runners
You will need to meet the previous runner on your team at the TA which starts your leg. There is a designated chute for racers to enter and leave a TA. Please do not linger at the entrance or exits to the chutes – this holds up everyone else and creates a traffic jam.
Try to be at the TA, ready to meet your runner, 30 minutes before they are expected. We are not able to give ongoing updates as to where runners are on the course so it is up to you to be ready. If you are not at the TA when your runner comes in, you do not get any time credit. There are also cut-off times listed in the Race Rules. If a team cannot keep up with these times, they will be given a forced start or disqualified. In the event of a forced start, relay racers are more than welcome to run but without an official time. If this is the case you still must start by the specified time.
Checkpoints
The course is further divided by several Checkpoints (CPs) staffed by race marshals. These locations are typically remote and act as safety points. All CPs are equipped with a radio and some have emergency supplies. Some, not all, also have food and fluids.
Course Markers
The Canadian Death Race course will be well marked with flagging, signs and reflectors. There are a lot of trails out there, so you must pay attention to which leg you are running. Leg numbers are posted on all of our signs to help remove any guesswork. We cannot flag every 100m of the course but we will put markers in critical areas. All trail junctions will have a number of markers to show the right direction. If you don't see a flag or sign for a while, you may want to retrace your steps to the last junction. Since the course is all counter-clockwise, you will be making mostly right turns at junctions… but watch the signs.
We will talk about course markings at the racer meeting. Remember: It is still up to you to stay alert and watch for markers. We will do our best to make them frequent and visible, but the rest is up to you. We highly recommend reviewing the route on our website and making a visit to the area to run the course ahead of time.
Food and Water on Course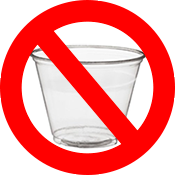 We will have a variety of snacks available at TAs. We cannot accommodate every need so please plan to bring anything you really want via support crews, drop bags, or your relay teammates. Most CPs will also have fluids and snack food. Water stations are marked on the course map. Here is what you can expect:
CPs
Candy, chips, chocolate, cookies, electrolyte, salty snacks, and water
Note that all of our Checkpoints are cupless. You must bring your own container (bladder, bottle, cup).
TAs
All of the CP foods plus fresh fruit, beef jerky, bread with spreads, brownies and packaged squares, cola, gels, pickles, and trail mix
Finish
All of the above plus broth, oatmeal, and noodles from evening until early morning
TA-500
All of the above plus meatballs in tomato sauce, and pierogies in the evening until early morning
DO NOT use aid station water for cooling your body - it is only for drinking. Every time you douse your head, you are taking away drinking water from another runner. Instead, use one of the many rivulets you will pass. We recommend that you be prepared to drink from streams or rivulets if you need water when higher up in the mountains. The water in the area is generally clean, and besides, illnesses like Beaver Fever take about two weeks to manifest symptoms so you should be fine for the duration of the race! Anything after that is your problem...
Also note that all food and supplies are for racers and volunteers only. Relay runners are welcome to eat at aid stations on their leg, but spectators and support crews need to bring their own food; we do not want to run short.
Wildlife Encounters
Every year we get a report of a racer seeing a bear or cougar on the course. The reality is that most encounters with these animals rarely lead to aggressive behaviour and attacks are even rarer. Bears especially prefer to avoid contact with humans, and any animal you do see is probably just as anxious to get away as you are.
The best way to prevent an unpleasant encounter is to avoid them all together. Bears and cougars usually avoid humans, and most people don't even know when they've come close to an animal. To ensure a surprise or unpleasant encounter doesn't occur, try to remain with other runners as much as possible and make lots of noise by talking or singing. Put the iPod away and pay attention to your surroundings. This is the main reason we do not allow headphones on course.
If you do encounter a bear or cougar, pepper spray and bear bangers can be useful IF you know how to use them. Remain calm. Stay together if you are in a group; you will appear larger and more intimidating if you stick together. Identify yourself by speaking in a calm, appeasing tone. Back away slowly, preferably in the direction you came. Walk, don't run, and keep your eye on the bear so you can see how it will react. In most cases, the animal will flee.
To learn more about bear encounters, check out these BearSmart guidelines, or the Alberta Bear Smart brochure. For cougar information, read the Alberta Cougar safety brochure.

ROUTE MAPS & DESCRIPTIONS
NEW! GPX Files Downloads
Full Course | Full Near Death Marathon | Leg 1 | Leg 2 | Leg 3 | Leg 4 | Leg 5 | Kids Death Race
Course Details
Total Distance: 41.1km/25.53mi (Marathon) | 118km/73.32mi (Ultra)
Total Elev. Gain:  1,700m/5,577' (Marathon) | 4,543m/14,905' (Ultra)
Duration: 9.5 (Marathon) – 24h (Ultra)
Cutoff Times*:
Start Leg 1 – 8:00am Saturday†
Start Leg 2 – 12:00pm Saturday
Finish (Marathon) – 5:30pm Saturday
Start Leg 3 – 5:30pm Saturday
Start Leg 4 – 7:45pm Saturday
Start Leg 5 – 4:45am Sunday
Last Boat – 6:30am
Finish (Ultra) – 8:00am Sunday
†The race starts at 8:00am sharp. Runners who are not at the start line at this time may be disqualified. For safety reasons, all runners are expected to follow the lead vehicle.
*Except for the Finish, all cutoffs indicate the time the racer must start the leg of the race. Note that if poor conditions persist, Race Admin reserves the right to change or add cutoff times as required in order to manage racer and volunteer safety.
Leg 1: The Downtown Jaunt
Distance: 16.6km
Elevation: +244m / -287m
Description:New start route for 2022! Approximately 1 km of initial pavement, followed by trail and 8 km of gravel road. It includes a net elevation loss of 500 feet, rolling hills with flat sections, several creek crossings, and one significant downhill. The course will start in downtown Grande Cache at Central Park. It then continues past Grande Cache Lake and Peavine Lake, mainly on quad trails, and includes a section along a ridge with a spectacular view of Peavine Lake and the mountains of Willmore Wilderness Park. After crossing Washy Creek and skirting the north end of the CN rail yard through a deep mud bog, enter the first full aid station and relay exchange zone.
Leg 2: Flood & Grande Mountain Slugfest
Distance: 27.4km (~25.7 Marathon)
Elevation: +1,624m / -1,526m
Description: Includes about 1 km of pavement. The rest is dirt trail with rocky and swampy sections and approximately 6 km of hard packed dirt road. Net elevation gain is 500 feet, but the total elevation change is well over 6000 feet. This leg of the race is characterized by long sustained climbing with about 3 km of very rough terrain and two creek crossings. The trail from the summit of Flood Mountain to the summit of Grande Mountain is the roughest piece of trail in the Death Race. The power line down the front of Grande Mountain leading back into town is the most dangerous part of the entire course. This is due to the steep, rocky drop-offs and unstable footing while running downhill. The Slugfest is the most technical section and is rated the second hardest leg of the Death Race (although many rate this leg as the hardest of all). The Near Death Marathon course bypasses the Flood Summit Loop but otherwise is the exact same Legs 1 and 2 and finishes at the Start/Finish Line at the end of Leg 2.
Leg 3: Old Mine Road (AKA "City Slicker Valley")
Distance: 20.5km
Elevation: +345m / -632m
Description: A bit of pavement to start and the rest is a dirt road with several creek crossings. One creek runs right down the trail as you descend the first part of the Mine Road; making for very slippery, rocky, terrain for 30 meters. This section passes through the lowest point in the race, hitting the very bottom of the Smoky River valley floor, with knee deep water for 25 meters. (If it's a wet summer, it's worse.) With a net elevation loss of over 600m, this section is the fastest and easiest of the race and one of the most beautiful, offering stunning views of the Smoky River valley.
Leg 4: Hamell Assault
Distance: 35.2km
Elevation: +1,576m / -1,549m
Description: This is mostly dirt trail and hard packed gravel. While the net elevation gain is almost zero, the total elevation change is well over 1,500m, which comes practically all at once. The ascent of Mount Hamell is broken into two very long climbs, with one small reprieve as you gain the shoulder of the mountain at the mid-point. At the forestry tower on the summit of Mount Hamell, runners check in and then continue toward the spectacular cliff bluffs at Hell's Canyon, where they must retrieve a prayer flag as proof they have made the turnaround point. The descent is strewn with boulders and deep ruts. The downhill is not that technical, but any falls will be on very unforgiving ground. (Read the waiver section about being in remote areas and not being rescued in time to prevent serious injury or death.) This entire leg is fantastically scenic.
Leg 5: The River Crossing
Distance: 18.5km
Elevation: +749m / -476m
Description: Includes 1 km pavement, 6 km gravel road, and a river crossing. The rest is dirt trail, grass, and single track. This section runs from the Northwest end of the Hell's Gate Access Road southward to the Sulphur Gates Road - across from the Hell's Gate emergency aid station. It crosses the Hell's Gate road and heads down to the Boat Launch Road. Runners will be ferried across the Smoky River. There is an emergency aid station on the west bank of the river. From the raft crossing, racers will proceed up the east shore of the Smoky River and follow the trail to the Sulphur Rim trail. The course passes the Firemen's Park, heads up Firemen's Park Road and continues to the Finish line in the Grande Cache town square. Please note: For most runners, this leg will be completed in darkness with much of the trail under a heavy canopy of trees, so eye protection is required. Although this section is well marked with reflective markers, flagging tape, and signs, we recommend you bring a halogen headlamp with brand new alkaline batteries. Daylight training on this part of the course is highly recommended. In Greek mythology, Charon is the ferryman of Hades who carries souls of the newly deceased across the river Styx that divides the world of the living from the world of the dead. A coin is used to pay Charon for passage. This coin must be carried at all times by soloists and the runner for each leg and given to the grim reaper at the river for access to the boat. Runners who lose their coin will not be permitted access to the boat resulting in a DNF.

SUPPORT CREW INFORMATION
Support Crew's Role
Support people (aka Support Crews) are typically only required for solo runners as most relay runners do one leg and hand off to a teammate at the TA. A good support person can truly be the lifeline for a solo racer. Nothing beats coming into a TA where there is food, fresh gear, and encouraging words waiting. Support people help keep their racer moving. If you intend to support a racer, do not be afraid to ask questions – we want your experience to be as rewarding for you as it is for the competitors.
Support Crew Area
Support crews may set up a site next to the TA. We ask that you keep your site minimal. Always follow the directions of site crews and volunteers.
Medical Help
If your racer doesn't look well (delirious, dehydrated, or somehow broken), please contact our staff. The racer will not be disqualified for receiving medical aid.
Stuff to Bring
Please keep your site simple as there is not a lot of room. You cannot light a fire at the TA. Make sure you have enough gear to keep yourself comfortable during the race. You will be in the mountains and it can get pretty cold at night. There can also be blistering heat during the day. Suggested crew gear:
Headlamp and batteries
Lantern
Warm jacket (it's cold at night even in August)
Rain gear
Tarp or ground cover
Sleeping bag or blanket
Portable shelter
Food & water (for yourself)
Folding chairs
A folding table is really handy
A book or magazine to read while waiting
Sunscreen
Bug repellent (trust us, you want this)
Salt tablets / hydrating drink
After Bite itch reliever
Lots of towels
Several changes of clothes and shoes

DRIVING DIRECTIONS
Driving directions to all of our transition areas are available on Google Drive.