Documents
Recommended Gear
We suggest you carry the following gear. You will be in remote wilderness, and you are responsible for your safety. If you are injured it may be several hours before we can reach you, so you need to be prepared. Do not think it will not happen to you! Weather changes quickly in the mountains, and every year we have racers that DNF due to environmental conditions, so prepare accordingly. You may elect to carry additional gear, like bear spray, at your discretion.

Headlamp (after 8:00pm)
Full water bottles or hydration pack to carry 2L of fluid
Wind/water resistant jacket
Toque or warm hat
Sun hat
Whistle (for alerting others)
Space blanket (shelter)
Bear spray or bear banger (IF you know how to use it)
Race Bib (mandatory)
Timing Chip (mandatory)
If you do not wear your timing chip or bib number, as per the race rules, you are not considered a competitor in the event.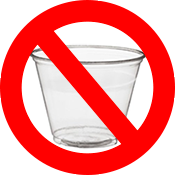 Note: We do not supply disposable cups at our aid stations, so you must have a vessel if you want water or electrolyte. You are welcome to refill bottles and bags.
Prohibited/Restricted Items
Performance-Enhancing Drugs: See Rule #18.
Headphones: See Rule #9
Dogs: Competitors are not allowed to bring dogs onto the course.
Rules and Definitions
Updated May 31, 2021
New! See our new Gender Category Policy.
Racers are required to sign a waiver provided by Sinister Sports Inc. prior to commencing the race. You are not considered a participant without a signed waiver.
Racers are responsible for their own medical coverage and all costs incurred by any form of treatment or hospitalization if they are injured during the race.
The race officially begins at 08:00hrs on race day.
Cutoff times are as follows:

54k runners - must start loop 3 by 6:30pm Saturday
108k runners - must start loop 6 by 6:00am Sunday

Finish Times:

54km racers have 12 hours to complete the race (08:00hrs to 20:00hrs Saturday)
108km racers, including teams, have 24 hours to complete the race (08:00hrs Saturday to 8:00hrs Sunday)

Competitors cannot change categories or distances once the race has commenced.
The only means of travel on the course is by self-powered on foot (running, walking, crawling); if you accept or partake in any other means of travel, you will be disqualified.
Pacing by a runner not registered in the race is prohibited; registered runners can pace each other.
Headphones must be removed in a Checkpoint or Transition Area. Not doing so may result in disqualification at the discretion of the Race Director. If used on course, only one earbud should be worn and the volume kept at an acceptable level so that you can hear your surroundings without disturbing other competitors.
The timing chip provided at registration must be returned at the end of the race.
Race numbers must be visible and worn on the front of your body.
All runners must check in at all Checkpoints and Transition Areas. Your number and time will be recorded before you continue on the course.
The course is marked and runners must adhere to the designated route; any deviance or short cuts will result in disqualification.
If any act of nature and/or uncontrollable act takes place that inhibits your progress on the course (e.g. train crossing, rockslide) no time credit will be given; these factors are a part of the race.
Racers are allowed assistance (i.e. support crew, volunteer, race marshal or bystander) only at designated Transition Areas (TAs). This assistance can in no way help you in covering mileage on the course or give you required items after the race start. Accepting assistance outside a TA from anyone besides a registered racer or medic will result in disqualification. You can receive assistance from registered runners or appointed race medics anywhere on the course, even outside of designated transition areas, providing that the assistance is not in the form of transportation.
Racers are not allowed to cache food or gear along the course except at the designated Transition Area.
Littering on the course is unacceptable and will result in immediate disqualification.
Any racer found using, or supplying performance-enhancing drugs to other racers, will be disqualified and permanently barred from all Sinister Sports races. See http://list.wada-ama.org/ for banned substances.
Any competitor that drops out of the race must notify the nearest race marshal or director at the earliest opportunity. Do not drop out of the race without telling race officials as this will result in a costly search and you will be billed.
If emergency evacuation is required, the cost will be the responsibility of the individual in need of assistance. This includes the cost of airlifting and helicopter or ground search if required.
Medical staff and or Race Directors may remove any racer from the racecourse if they feel it is unsafe for the racer to proceed (e.g. natural hazards, hypothermia, dehydration, frostbite, debilitating injury).
Unsportsmanlike conduct will not be tolerated and may result in disqualification at the discretion of the race director.
Any disputes with the racecourse, race results, course management or the actions of other racers must be submitted to the Race Director within 30 minutes of the end of the race. If not received within this time, complaints will not be considered.
The Race Director will determine if there has been a violation of these rules and will be the final authority in assigning penalties.